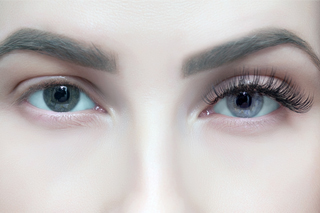 Lash Extensions
Eyelash extensions are semi permanent natural looking lashes that applied lash by lash to your own lashes and last 6 to 8 weeks  with fills needed bi weekly. They look identical to your own lashes and are made of the finest quality materials. Eyelash extensions are extremely durable as they are resistant to water, heat, perspiration as well as water based facial cleansers. To maintain the integrity of your eyelash extensions avoid using oil based cleansers.
Lash extension lengths vary and you can choose to go with lashes 1 to 2 mm longer than your own. Those wanting to invoke their inner Marilyn Monroe may want to go a little longer it's up to you. I will be happy to give you a hand in deciding which like to go with to suit your needs.
Lash Lift
Lash lift also known as lash perm is great  alternative to eyelash extensions. Lash lifting gives your natural lashes a wonderful curl letting the eyes appear larger and more expressive. results last for 2 to 3 months.The overall procedure takes about 30 to 45 minutes to perform.
Lash Tint
Individually tinted lashes create your total look! Your eyes are perfectly framed and makes you look naturally beautiful and stylish. There is a perfect match for every customer with the procedure only taking 10 minutes. If you combine the tint with a lash lift you will see amazing results. Tint lasts approx 6 to 8 weeks.